This topic aims to make the full kit of the Ferrari 550 GT Marnello Prodrive LM 2003 version on 1/18 scale.
.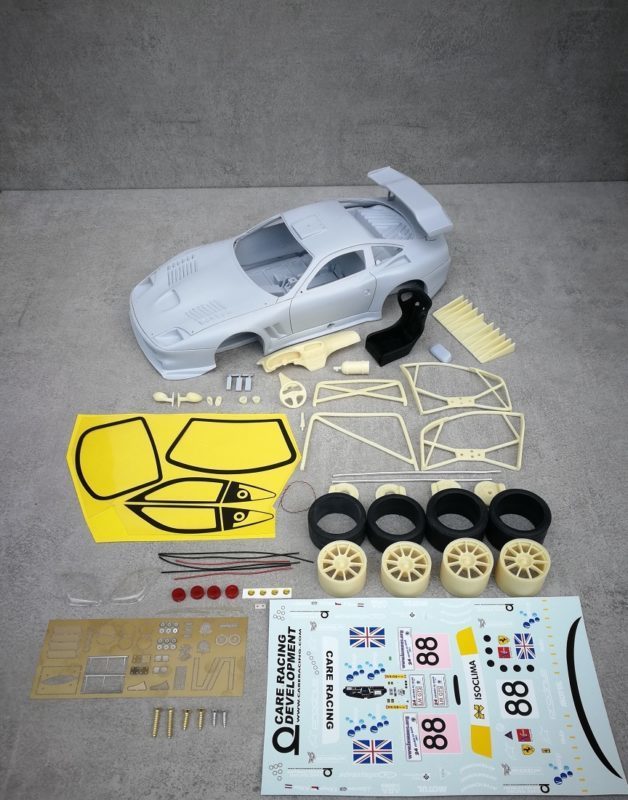 A picture of the original model: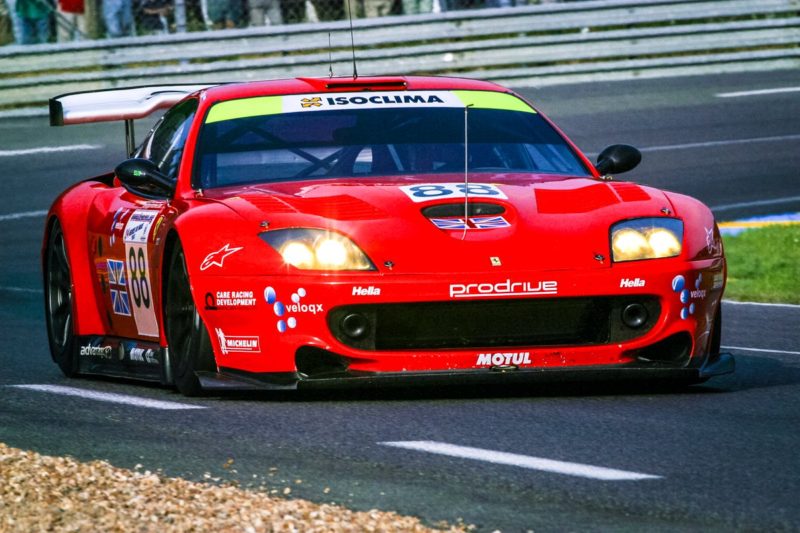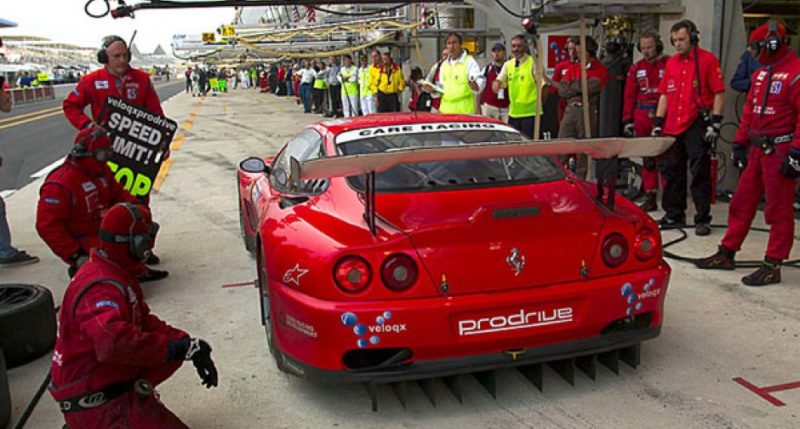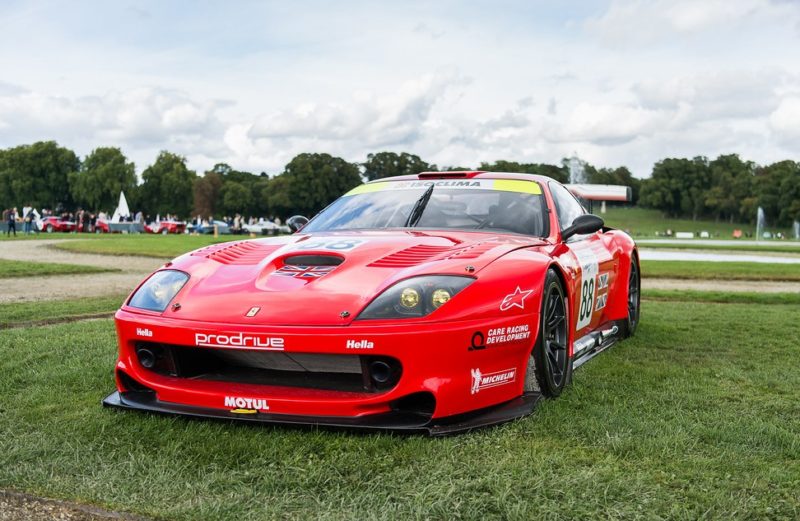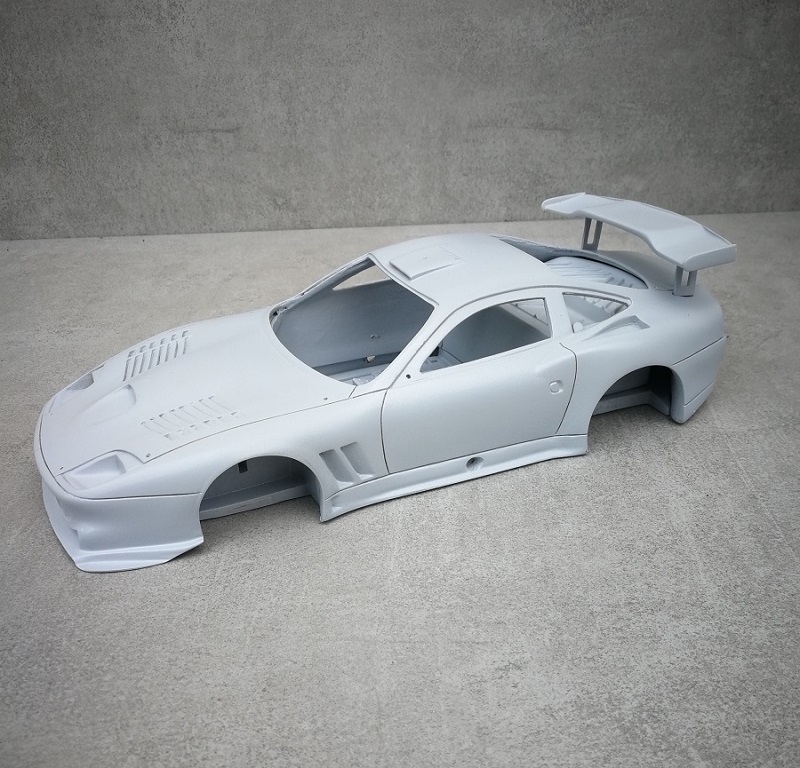 I am going to start with the bodywork of the car and check if it is necessary to fix the "pitstop" already.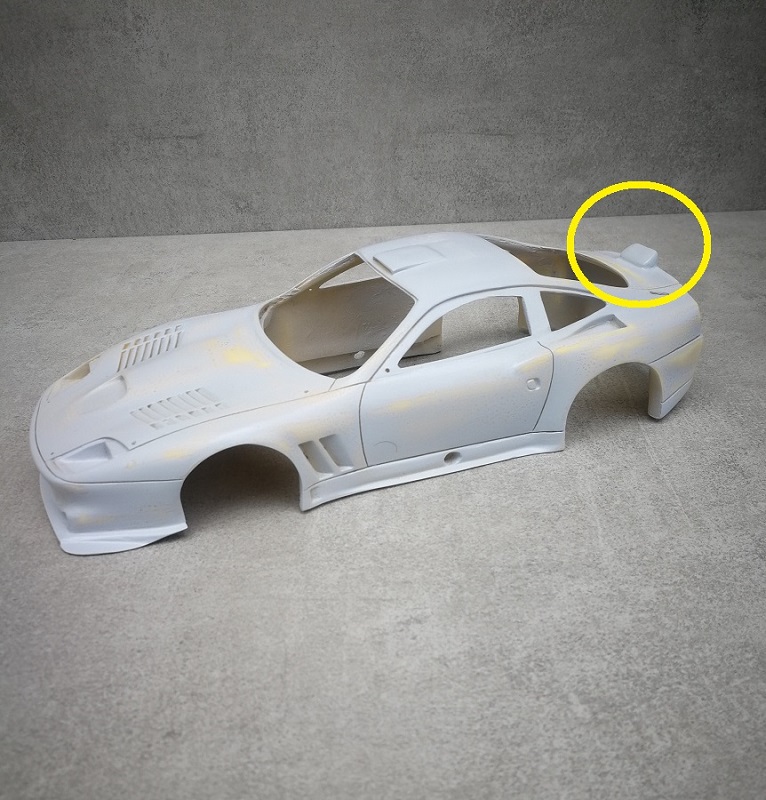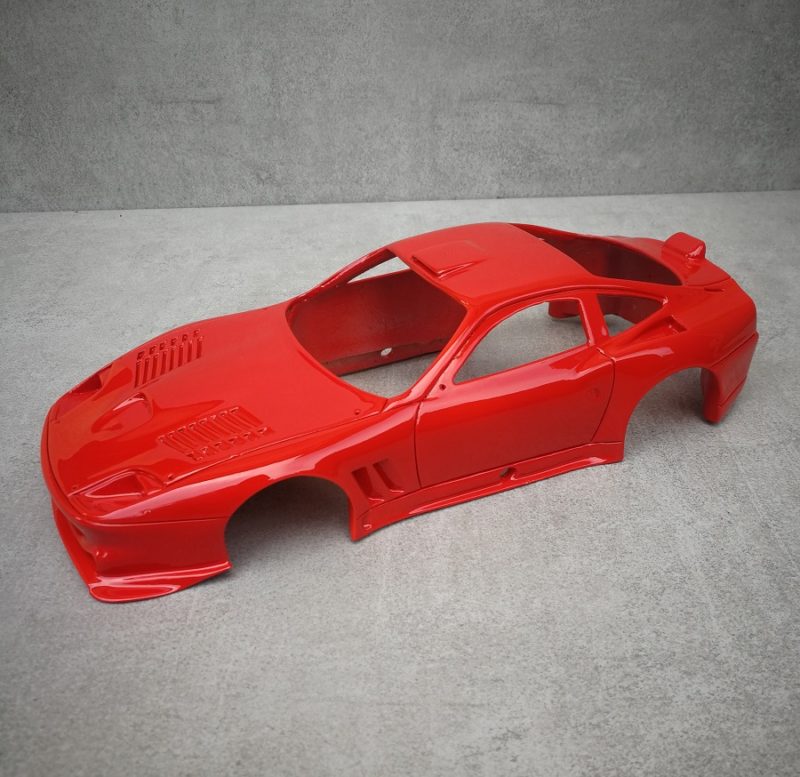 After some attempts I painted the car with a layer in orange and a layer in red.
The next step is to paint the black borders and paint the interior in flat black.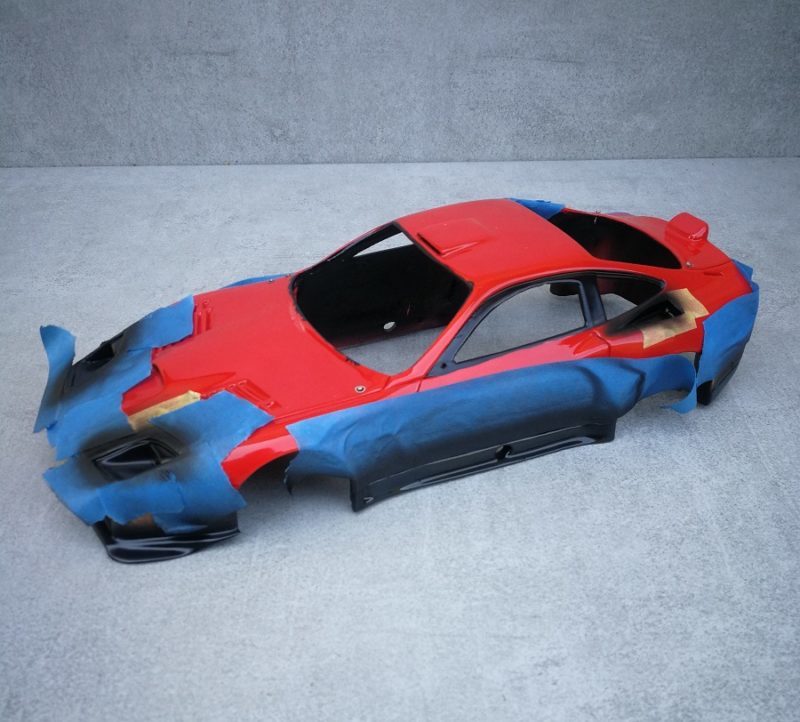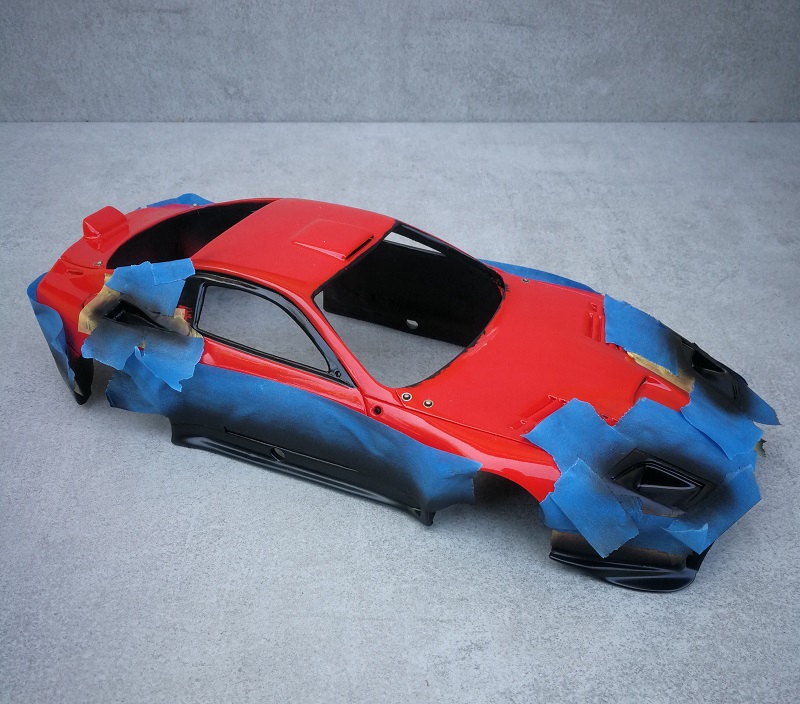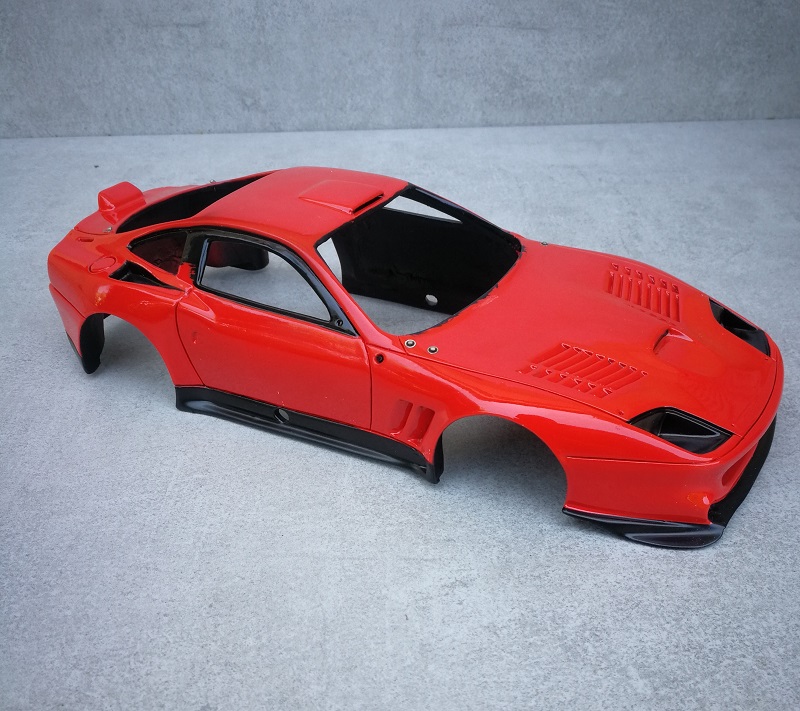 The first step is to paint in black with a brush and then sand down to obtain a border. After drilled you can cut the pins and insert such as the exemple up the light.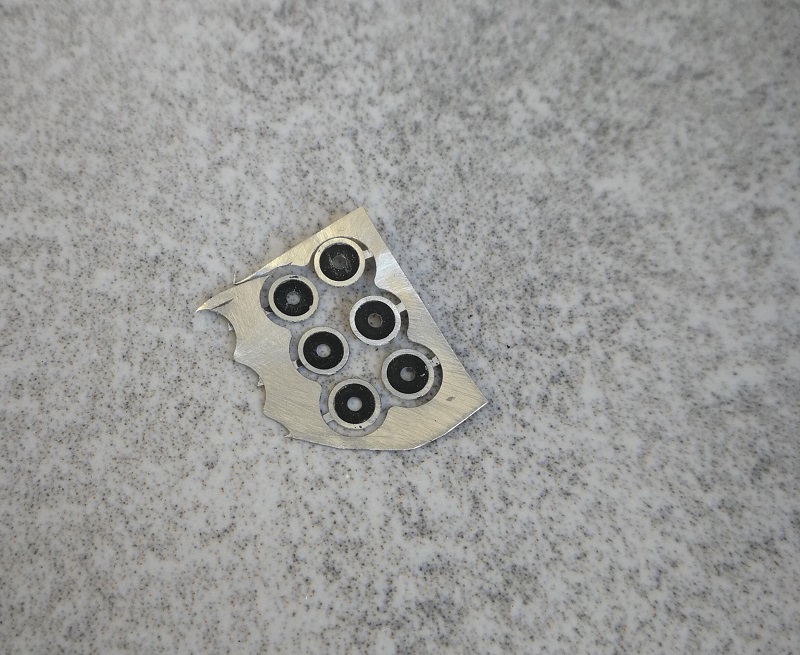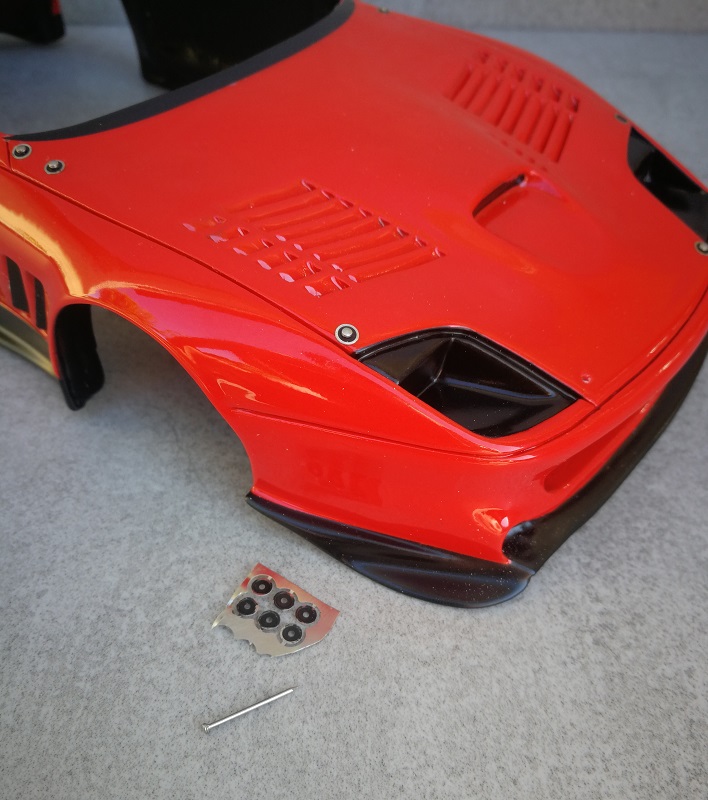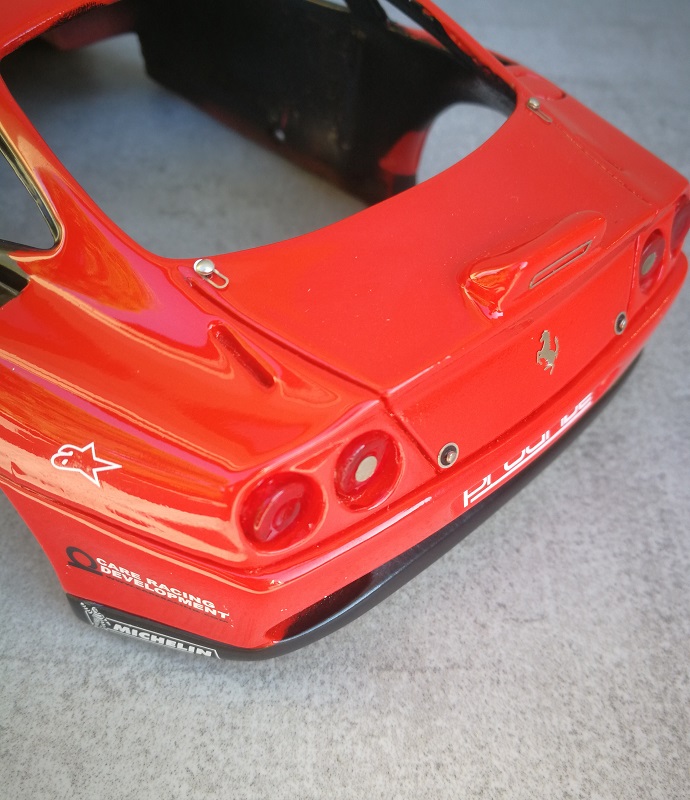 About the interior, the car was mainly in black except the parcel shelf in silver. The roll bar are also in silver. The gear level is in gold and black.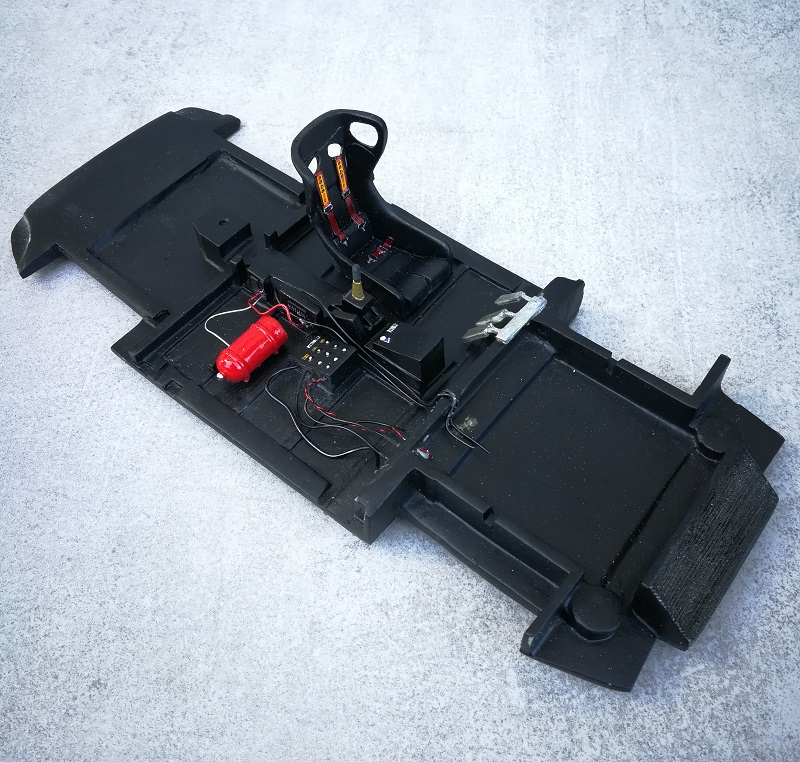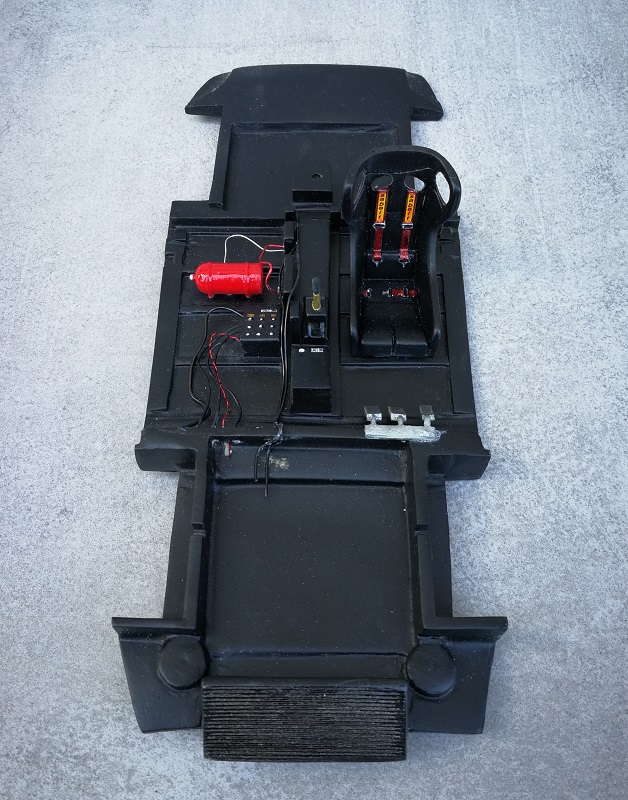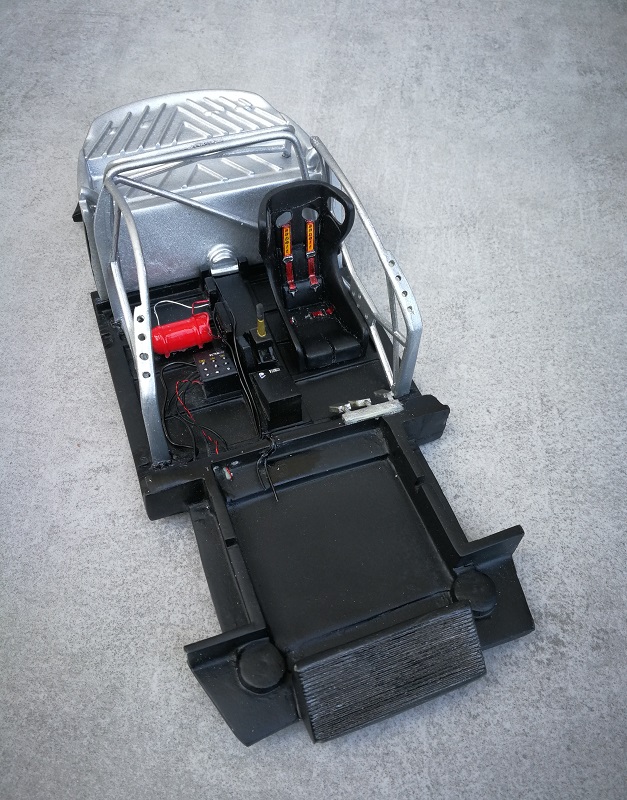 The front grid has been painted in "gun metal".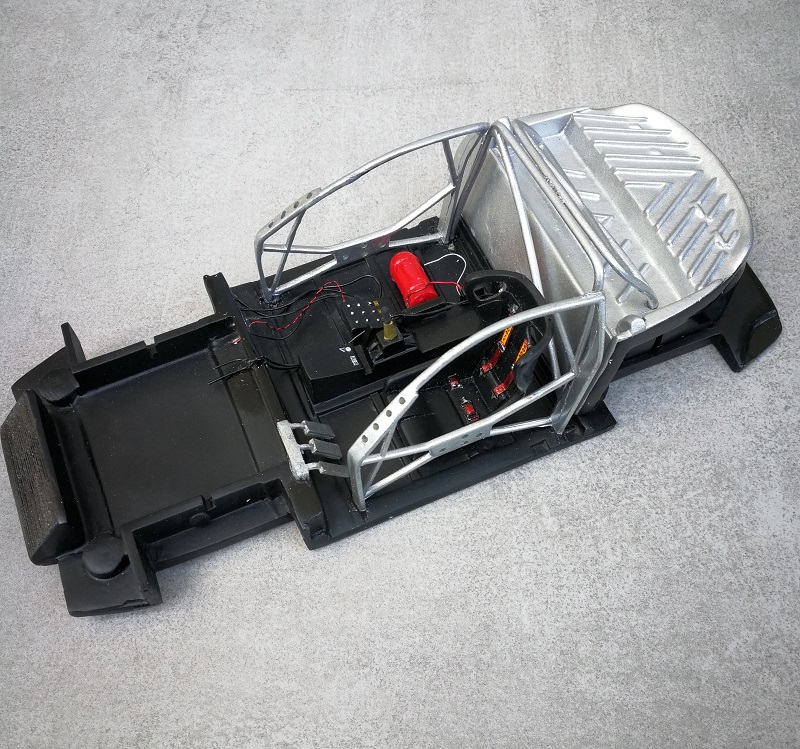 The next step is to paint in black the steering wheel, dashboard and axt and fix them.