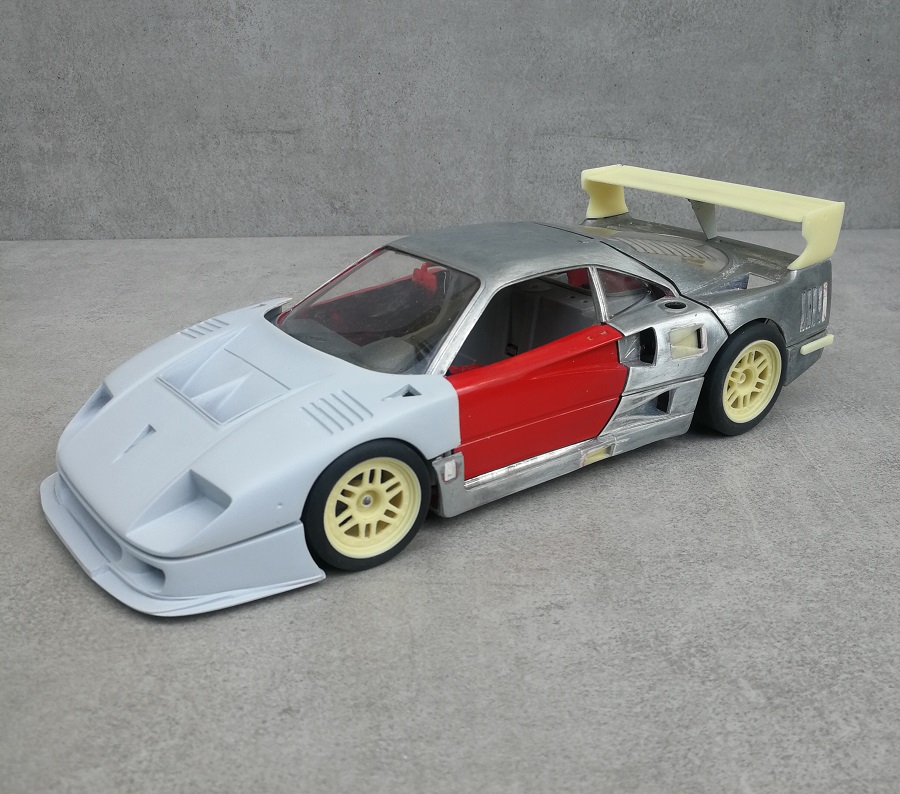 In this topic, I want to share with you the making of the Ferrari F40 GTE In "open" version on 1/18 scale from a "Burago" F40 road car model. I will make this model exclusively with my parts available on my website.  This aims to show you and help if you wish to make this great car. to be continued
I am going to build the Ferrari F40 GTE in the IGOL/ENNEA version that ran in BPR season 1996 at Jarama. (see picture below)
About the colors, I will use the "Tamiya royal blue" X-3 and "Tamiya lemon yellow" X-8.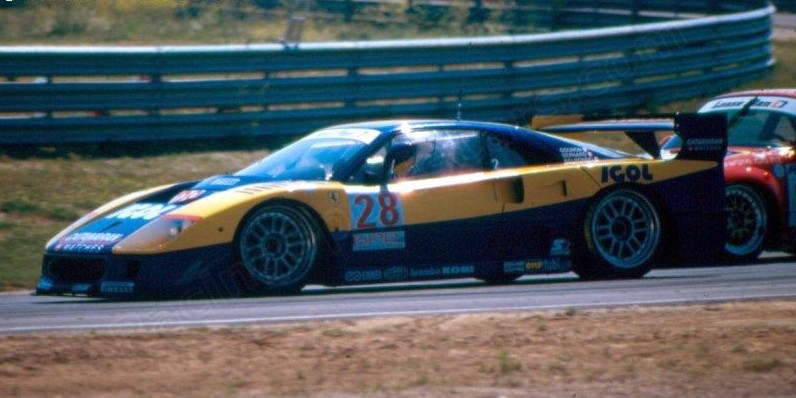 To start, I disassemble the "Burago" model, remove the paint and insert the additional naca ducts (two small and two medium on each sides). Then I drilled three holes for the fuel cap.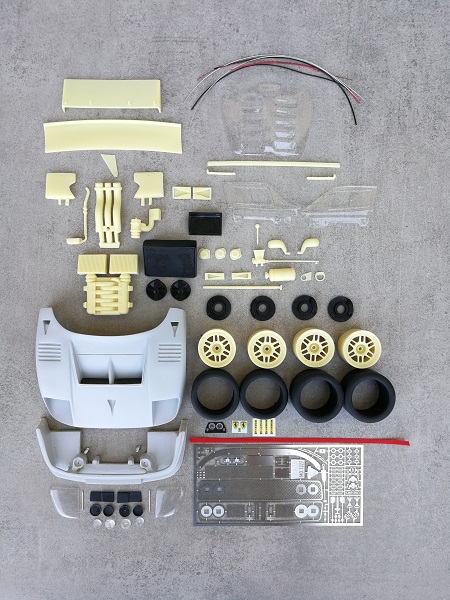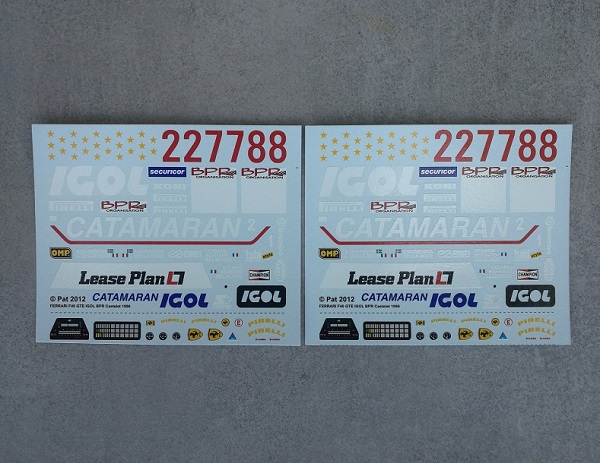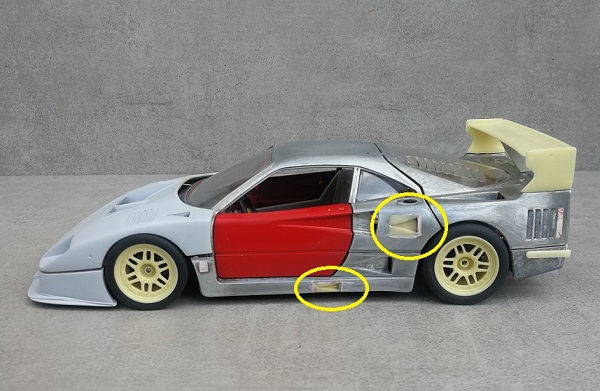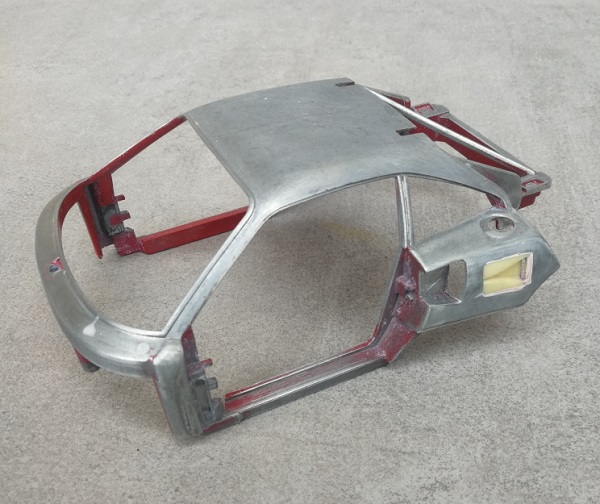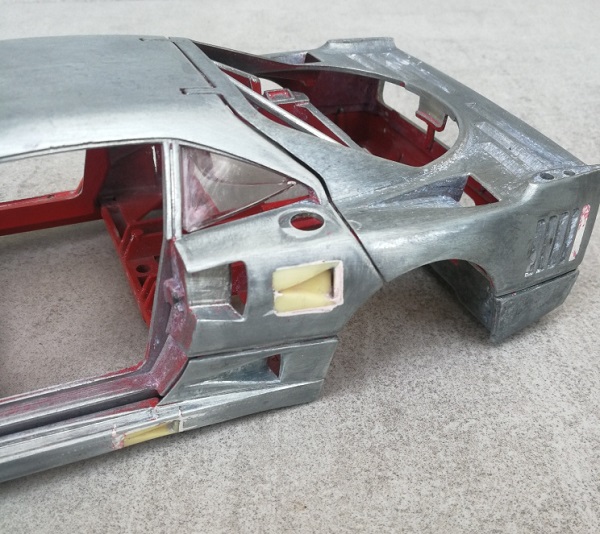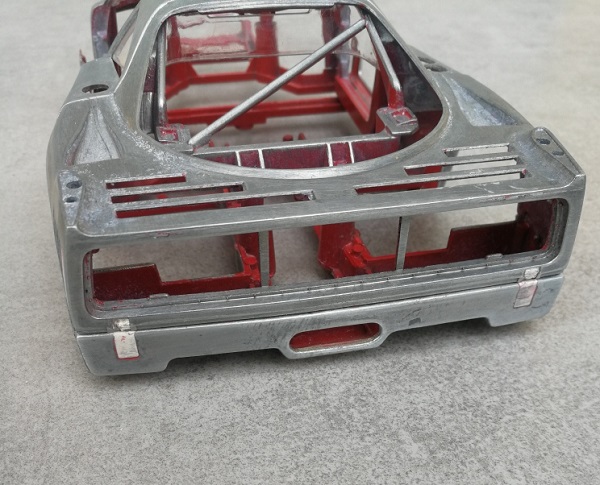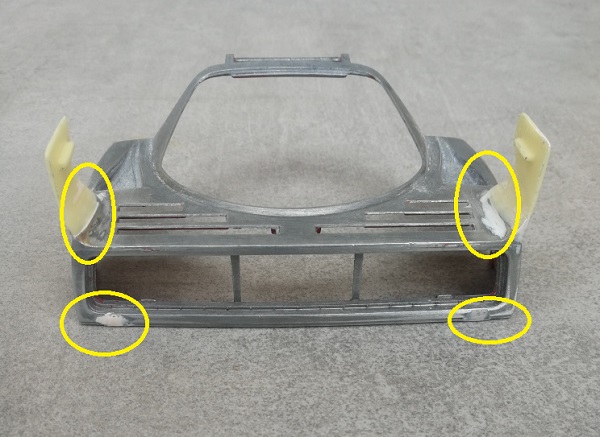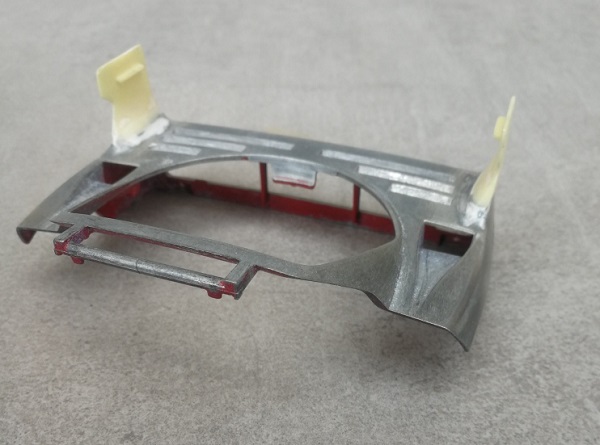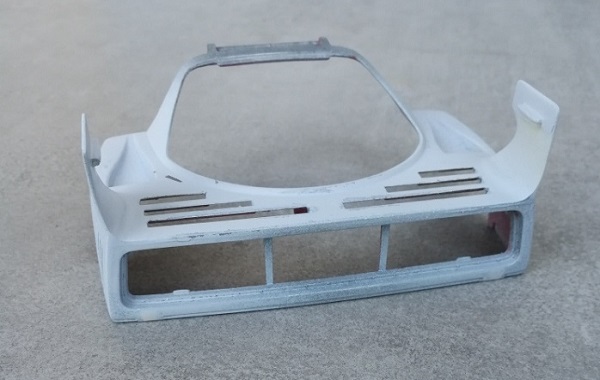 I sanded the rear wing in resin to reduce the thickness.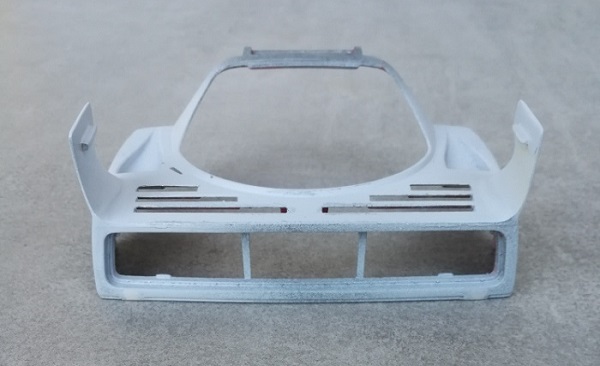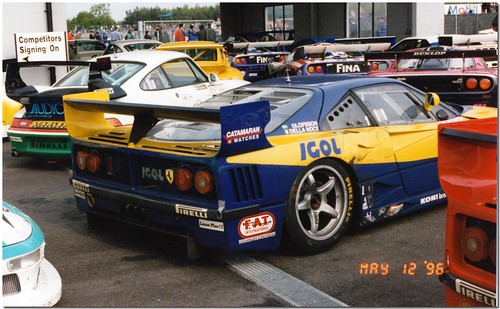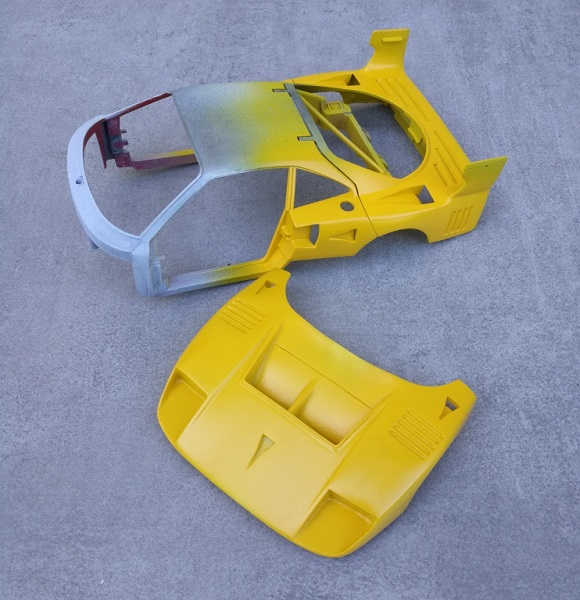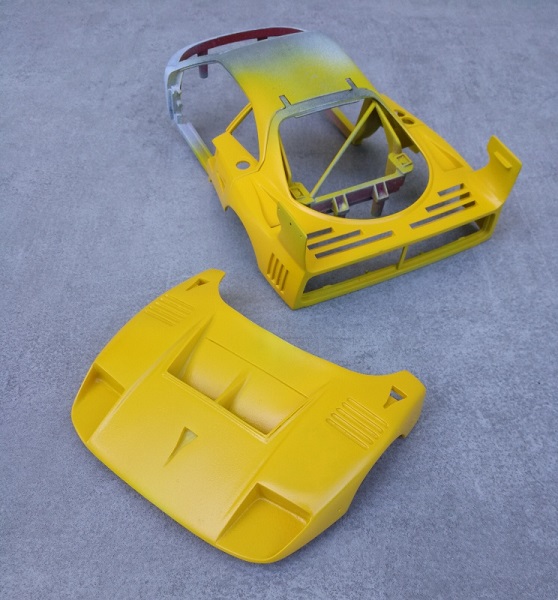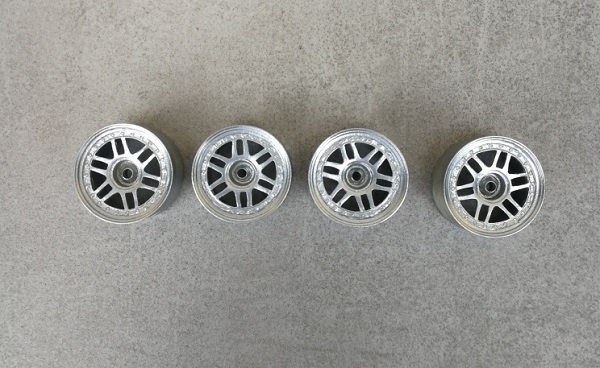 About the rims, I have chosen the "Enkei" I first of all paint in chrome, then I will paint in silver the middle of rims (not really obvious to notice on pictures)