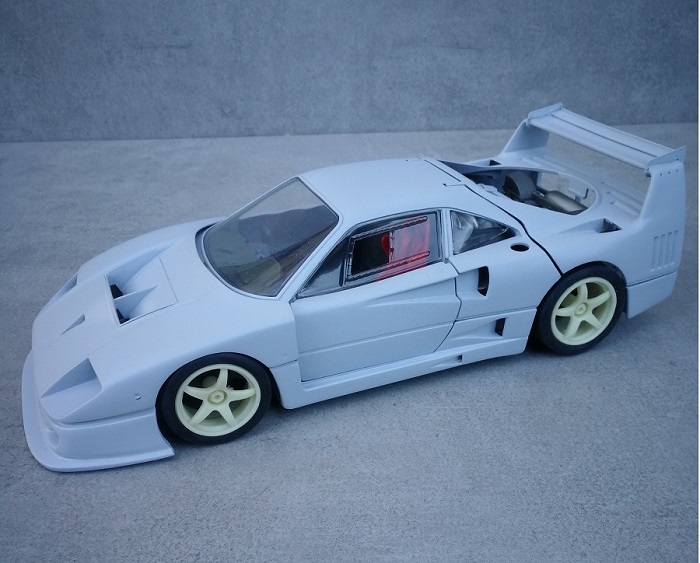 In this topic, I want to share with you the passionate the making of the Ferrari F40 LM in "open" version on 1/18 scale from a "Burago" model  made with exclusively my parts available on my website.  This aims to show you and help if you wish to make this great car. to be continued
I started this project with a Ferrari F40 Road car 1/18 and adapt some parts in resin. I removed first the spoiler and front cover.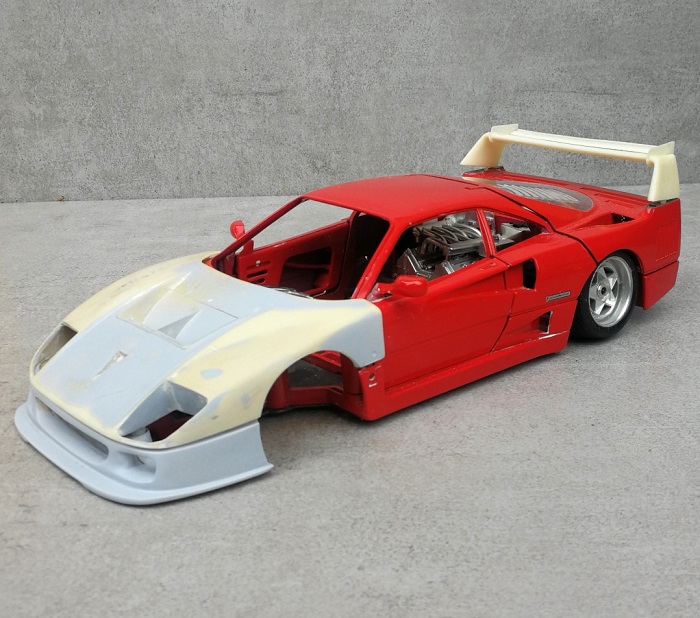 Here I am building the Front and adding the spoiler.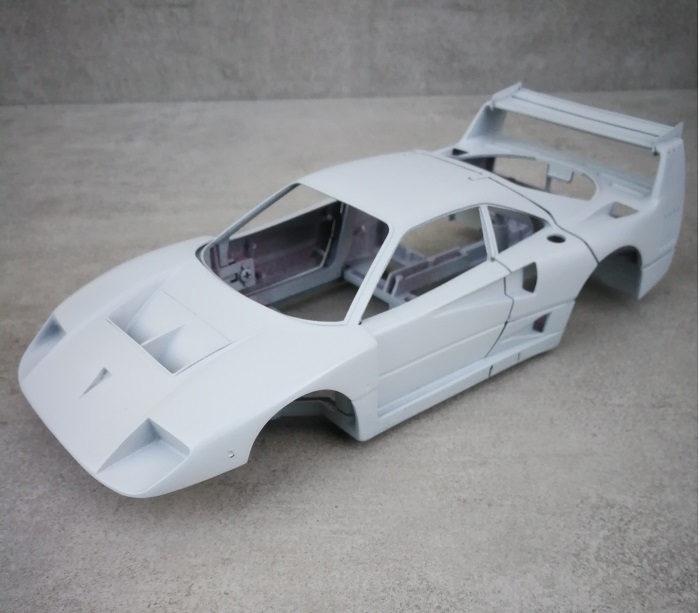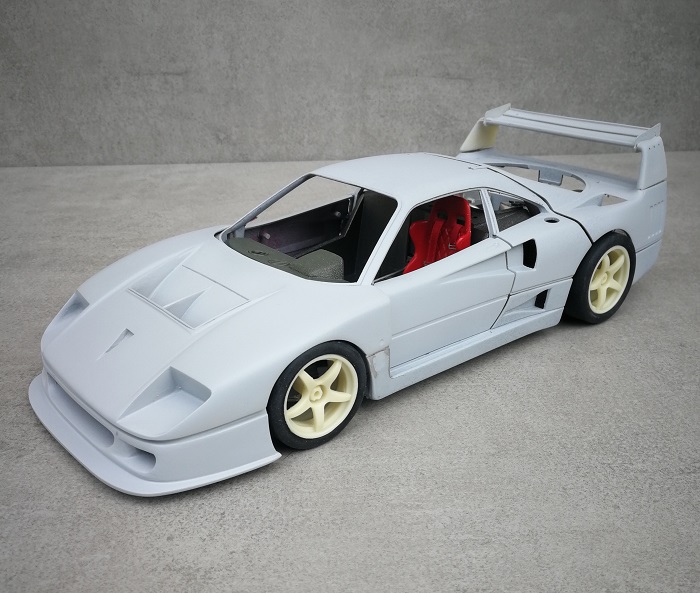 Once the overall shape is done. I need to add:
The small Naca air intakes on both side-skirt of the car.
Fix the spoiler with mastic.
Drill three holes one on pilot side and two on passenger sides for the gas tank cap.
I also covered with mastic one of five air intake below each side of the spoiler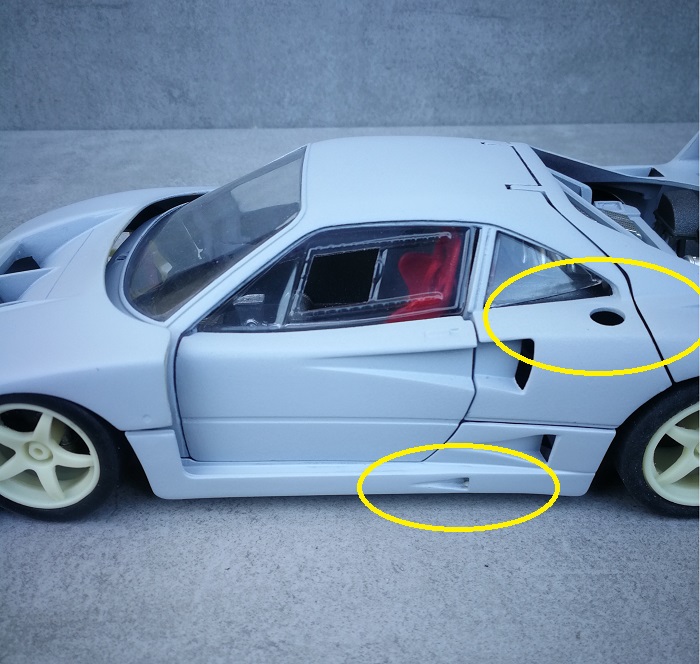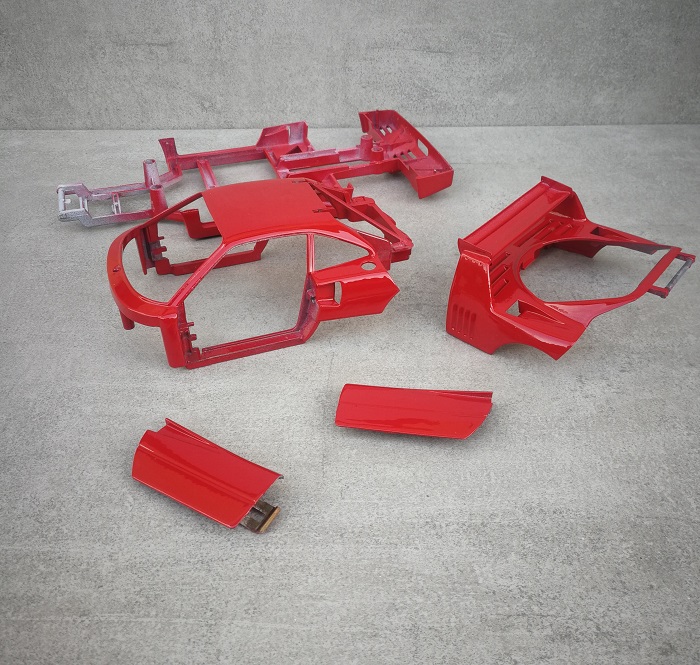 Finally the parts separated have been painted with spray and varnished with pistol.
Engine and interior:
About the engine and interior, I will try to convert the road car into the "LM" version. I will do minimalistic changes but efficient due to the changes in colors and Tremonia photo etched parts.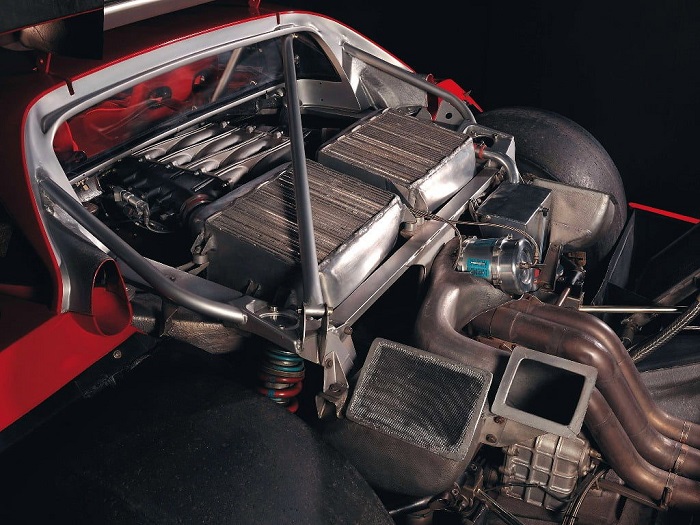 I painted in black the rear and add cigarette paper on to add this "anti fire" effect.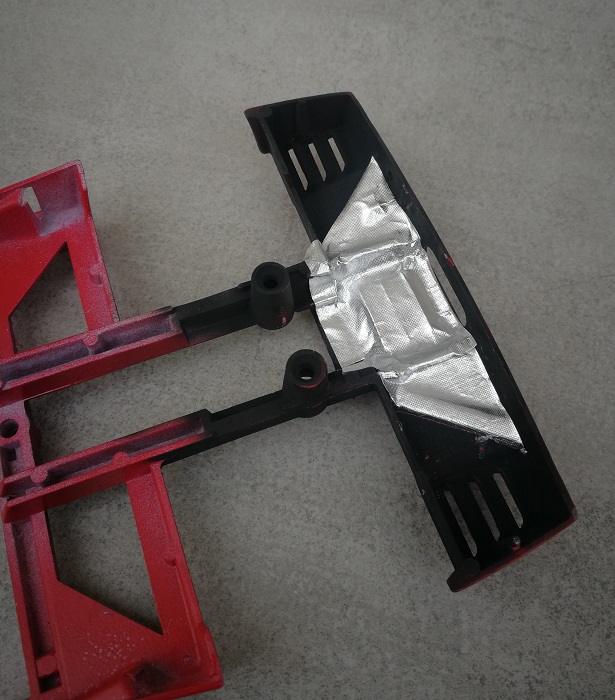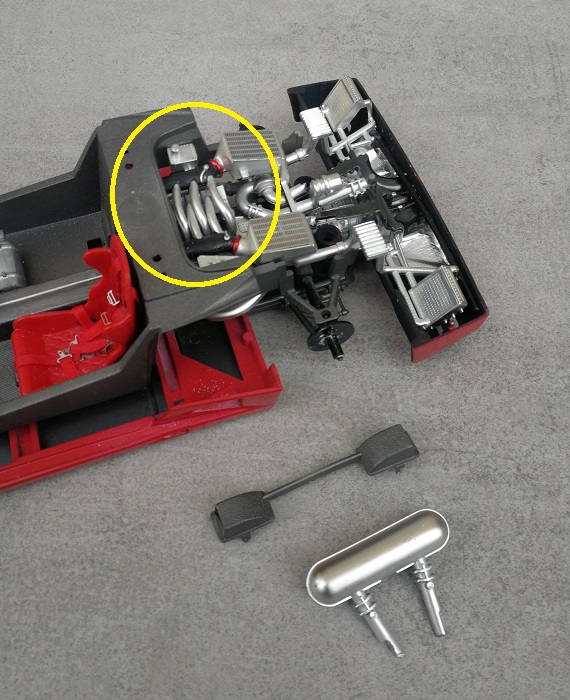 In the yellow circle: I painted by adding black and a red line on the engine.
I removed these two parts from the Road car version.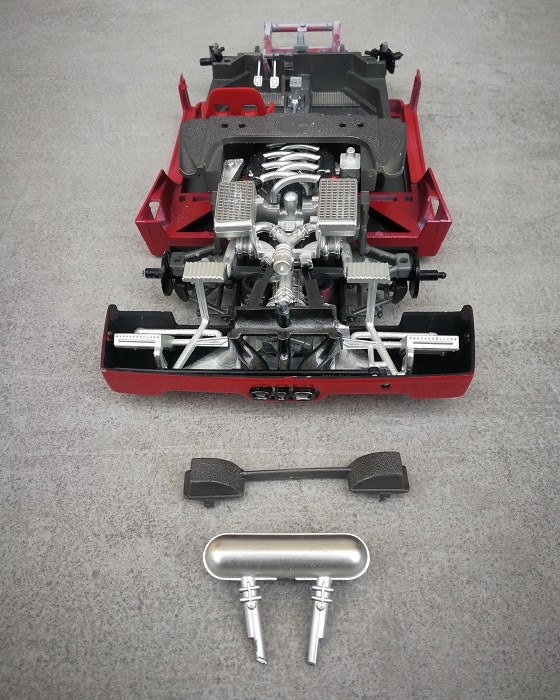 Another view. I added photo etched parts and painted in "gun metal" the three exhaust pipes.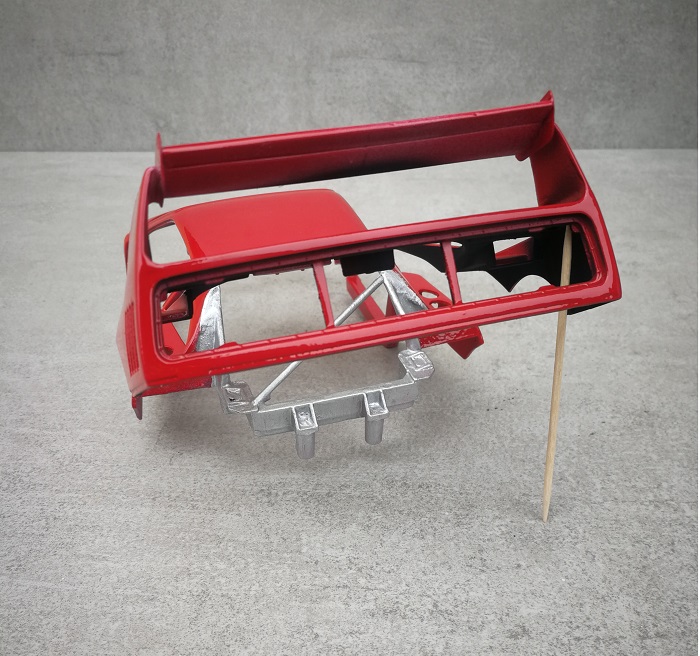 Here the Rear cover. I painted inside in black and in silver the roll barr and surrounding.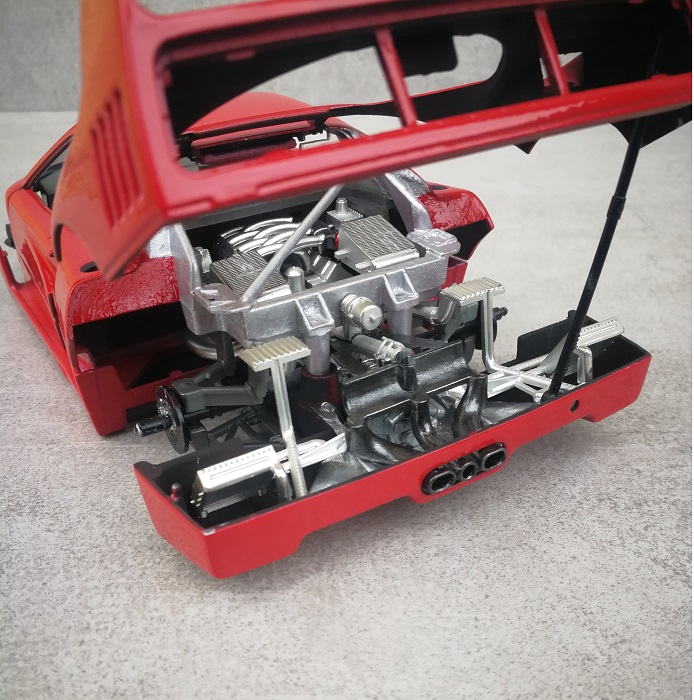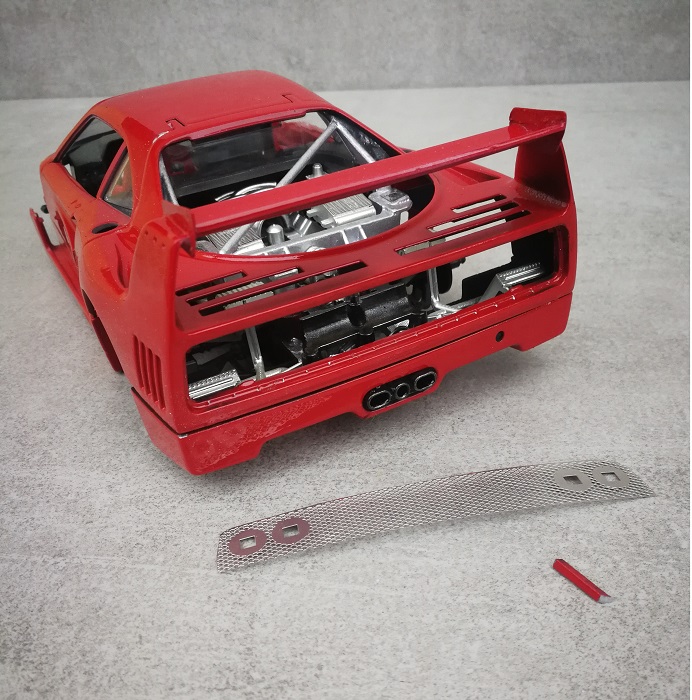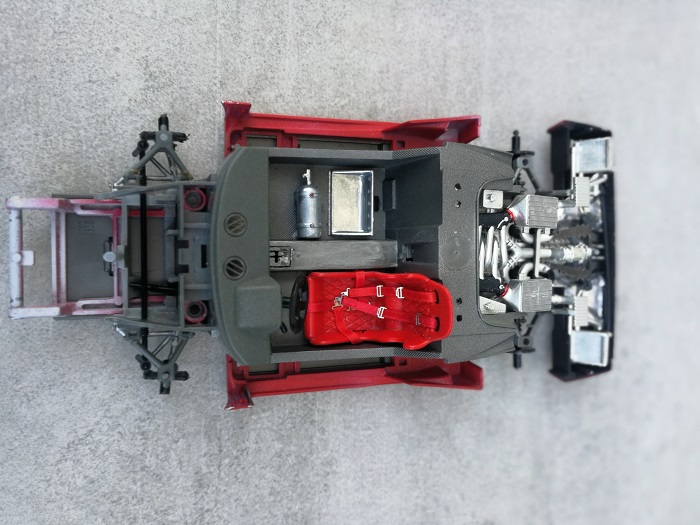 Picture of the interior meanwhile. I will add more elemets such as cables, rollbar, gear shift…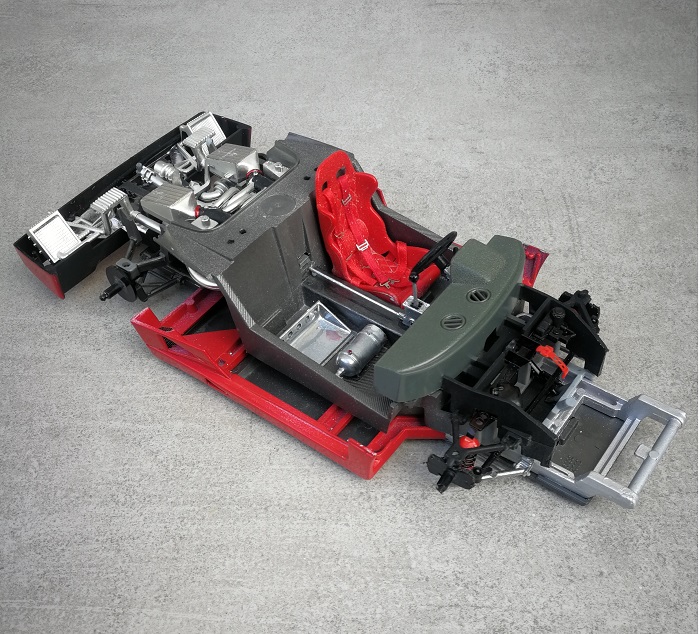 I added the gear shift in chrome and it looks better. I painted in silver and black the front part.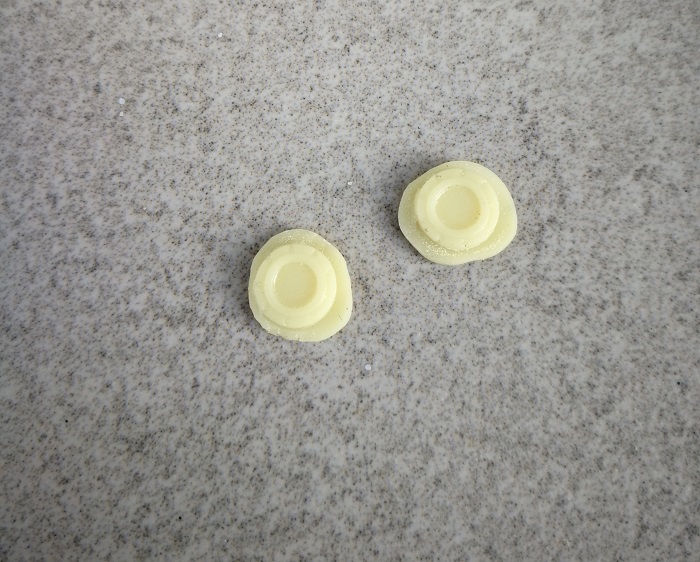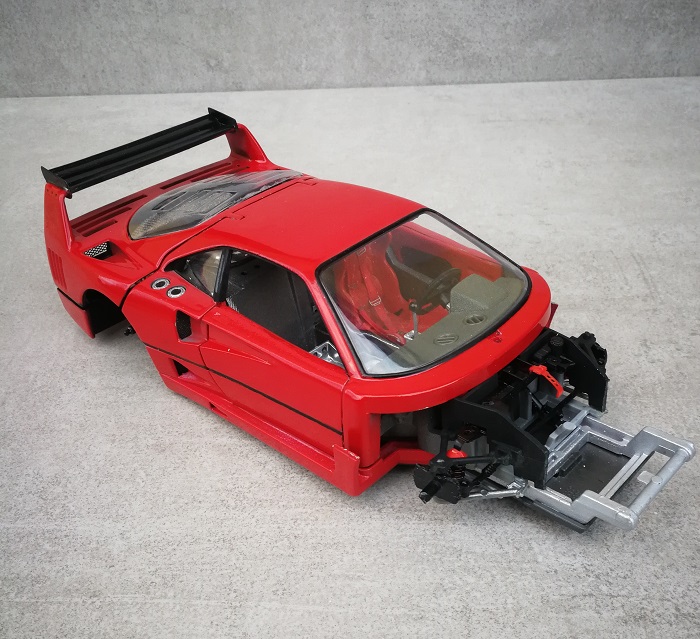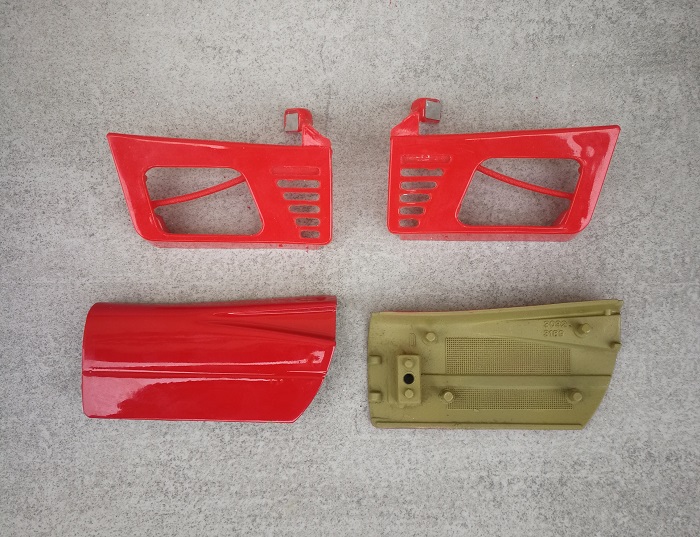 Here the doors and counter doors. I removed then the original mirrors and painted inside.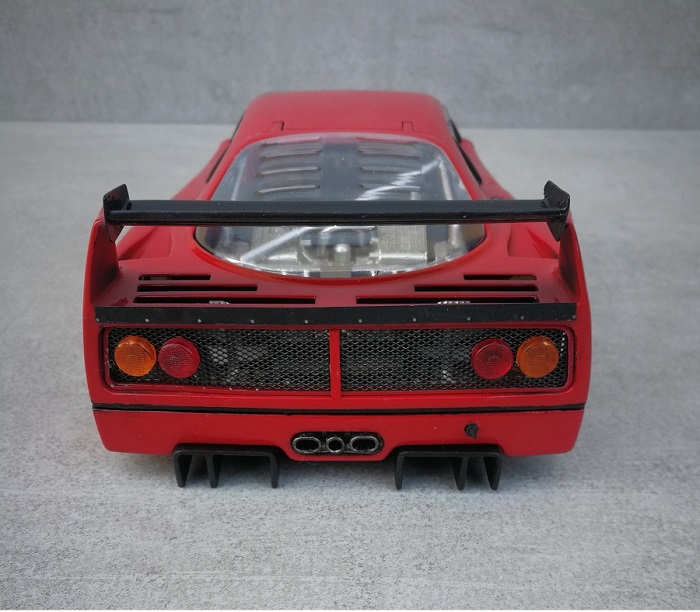 The black background square
The black circles on the pictures that need to be chromed
The transparents lights that are coming soon. ( not on this picture)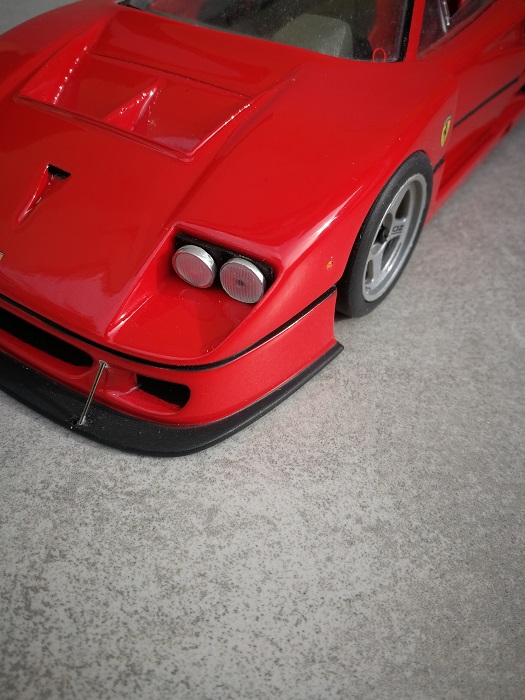 I chromed the lights and fix with a minimum of glue. I also drilled and add pins to attach the black blade.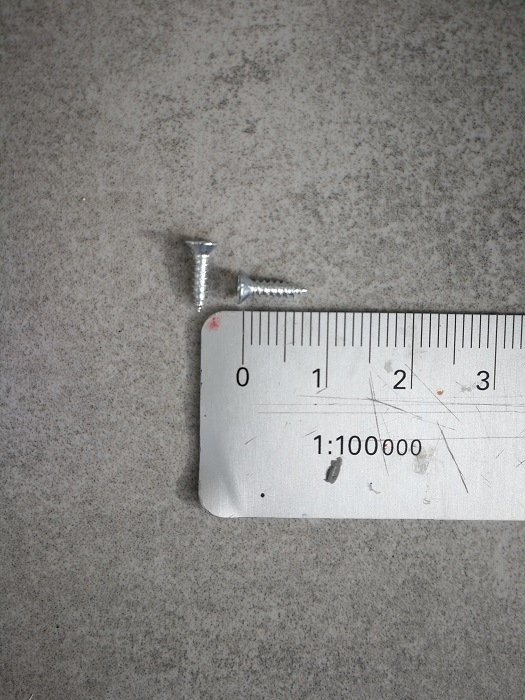 I recommed to use these small screws to fix the front. I will include for you on the nexts kits.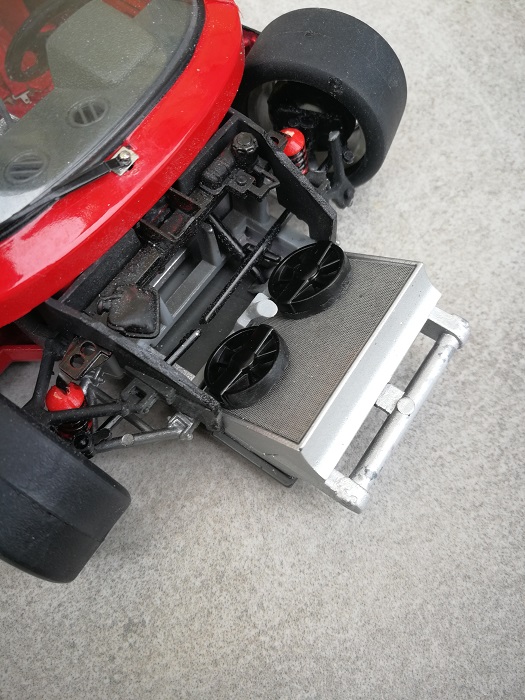 In order to complete the interior, I added some cables and a roll bar which are available online: